Meet the Owner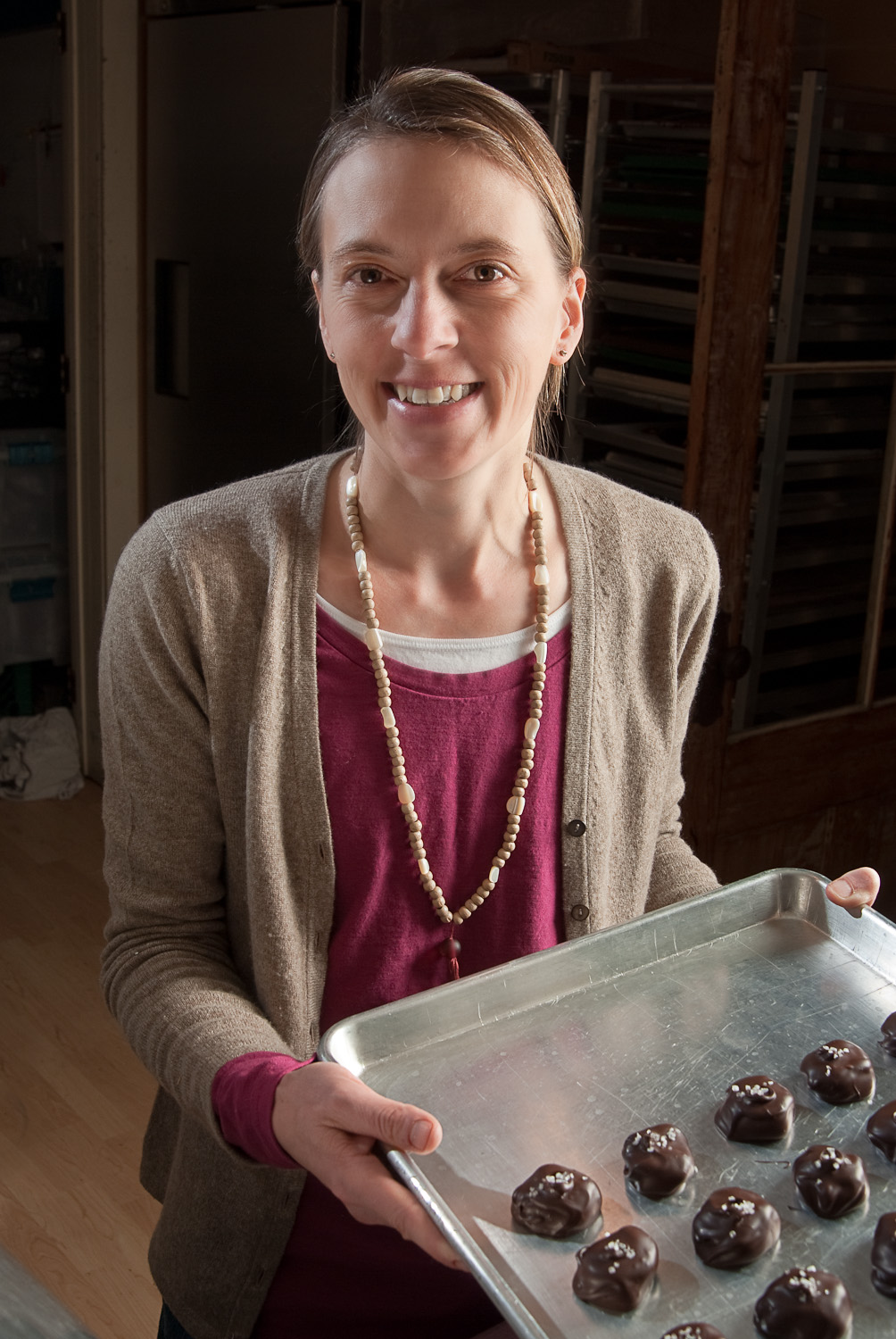 Hi, my name is Leigh Williams I founded Laughing Moon Chocolates in 2001 to share my passion for creating beautiful, delicous chocolates in an inspiring, creative, customer driven atmosphere that promotes learning and personal growth.

I started working with chocolate in 1994 when I got a job at The Chatham Candy Manor in downtown Chatham on Cape Cod. I loved working there because it inspired me to always do the best work possible under any circumstance and to appreciate every persons contribution to the final product. The owners of the Chatham Candy Manor, David Veach and Naomi Turner taught me everything I know about taking care of employees and tenacity. Naomi always told me I could have anything I wanted, but not everything I wanted and I have taken that to heart in what I do every day.

What is most important to me? Making people happy. Whether it's my staff or customers my main goal is always to provide a simple but memorable experience for every customer and a supportive, enthusiastic work enviroment. I have learned that it is often the simplest things that bring people the most joy and sharing my chocolates with the community has been amazing.

The business has grown over the twelve years since I started it and I now work with an amazing team of talented and dedicated people to create delicious chocolates and confections. We cook all our centers in a small copper kettle using the freshest local ingredients available. Generations-old recipes are utilized and improved upon to create buttercream, caramel, fudge, buttercrunch and truffles.
We work in a beautiful space on South Main Street in the village of Stowe, Vermont. I am blessed to have a wonderful family. My daughter Camille turned 12 in April of 2014 and is headed to seventh grade at Harwood Union Middle School in the fall and my son Chase is 8 and going into the third grade at Fayston Elementary School. The kids have grown up around chocolate and are often at the shop with me "helping" as I wait on customers or do office work.

My children and I recently moved to Fayston and are enjoying our little hillside farm, which we named Snapdragon Farm. We even have a Facebook page for it (https://www.facebook.com/Snapdragonfarm) Our free-range eggs are often available at Laughing Moon Chocolates and hopefully next year we will start selling our own Maple Syrup! We have 120 taps on a gravity fed line system and so long as I can stop burning the pan, we should have beautiful syrup next spring.

I also went back to school in 2012 and am working on a Master's degree in Public Administration. I have completed all the coursework and hope to finish my Thesis (on Maple Syrup policy) in the spring of 2015.